Address: 69 Kensington Avenue
About two weeks ago, I was in Kensington Market grabbing a quick dinner with my bestie, when we stumbled upon tons of people chowing down on what appeared to be some seriously delicious tacos.

The tacos had so many yummy things on them, that the foodie in me had to ask where these people were getting their food from.

One lady, stuffing her face with a mouth-watering shrimp taco, pointed down the street and boom! There it was. We had just discovered Seven Lives.

Fast forward to this past weekend, I made my way down to the tiny yet accommodating taco spot.

The bubbly cashier greeted me and recommended some of their "most popular" tacos.
I went ahead and ordered the Gobernador Shrimp Taco and the Baja Fish Taco.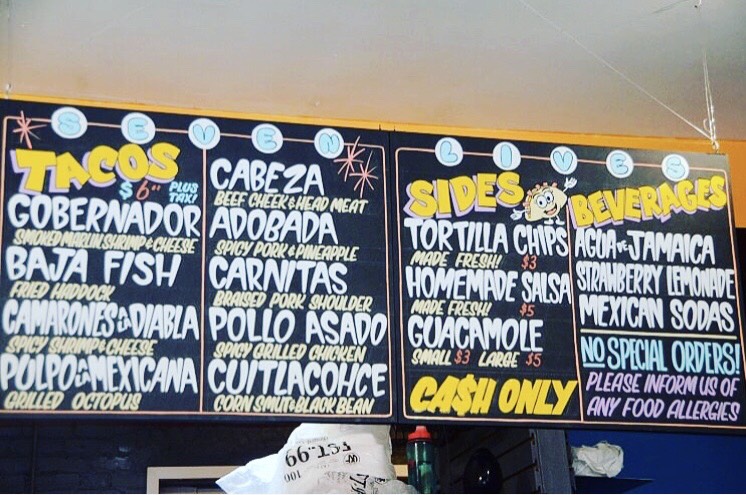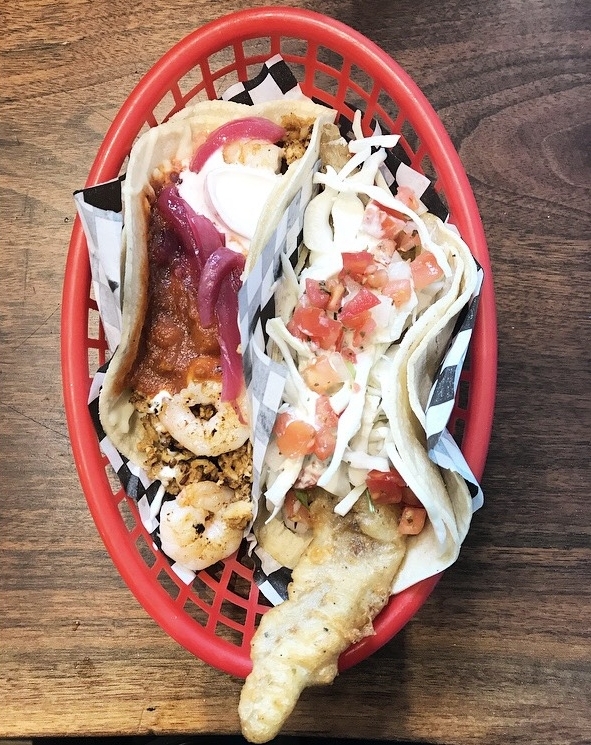 As soon as I got my food, I pounced on the Gobernador Shrimp Taco! It was only right since I am a die-hard shrimp fan. The Gobernador was a burst of flavour! It contained a generous amount of shrimp, smoked marlin, cheese, topped with tomato sauce and onion pickles. That was BOMB!

As for the Baja Fish Taco which was allegedly one of the "most popular" tacos, I was regretting my $6 after the first bite. Talk about bland! The fish had no flavour and all I could think of while chewing on it was, "this is so watery!"

The taco consisted of a deep fried haddock with cabbage (kind of tasted like coleslaw) diced tomatoes, and their white house sauce.

To complement my tacos, I got a little basic and ordered a pineapple Jarritos, which helped me wash down that boring Baja fish taco.

All in all, my experience at Seven Lives was good.

Here Are Some Things To Expect:
Depending on the time of day, be sure to expect a line up that is out the door. There's also not much seating, so have fun sharing a table with some taco lovers as you quickly scarf down the taco of your choice.

Unfortunately, Seven Lives is cash only, but there are tons of places in the area that you can go to withdraw money.

Whenever you guys get the chance to check out Seven Lives, PLEASE let me know how it went by commenting below!